How to Settle Into a New City
| By

Comments Off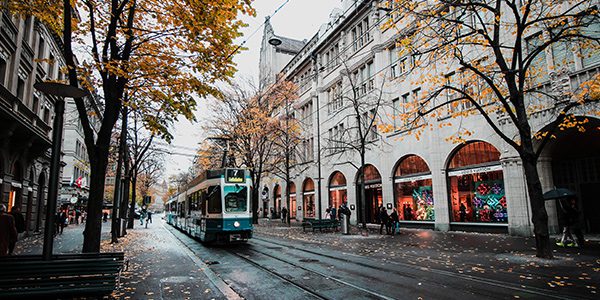 Moving to a new city is an incredible opportunity to experience a new place and meet new people. While the idea of starting fresh can be scary, embracing your new city will help you settle in faster and get accustomed to your new home. While everyone's approach may be different, there are a few tried and true tips on how to settle into a new city. Below are some of the best ways to meet new people, become familiarized with the area, and begin to make your new space feel like home.
Say Yes to Everything
The best, and easiest, way to get acclimated to your new city is to say yes to all new opportunities. Being open to new experiences will allow you to meet new people and establish a network of friends. Putting yourself out there from the start will make your new city feel like home faster and allow you to start making new memories. Plus, the more experiences you open yourself up to, the more people you will meet, and the faster you will become acquainted with the area.
Unpack Immediately
There will be a lot of unfamiliar things in your new city, so make sure your home isn't one of them. Unpack your boxes and get settled into your new city as quickly as possible. Having everything organized and in the right place will make your new space start to feel like home much faster. Put up some decoration to make your new space feel more like home. Once you have that taken care of, you'll have more time to get out of the house and start exploring your new city.
Explore Your New City
You might not have anyone to explore with right off the bat, and that's ok! Exploring on your own allows you to learn your way around the area better since you aren't relying on someone else's direction. Do a quick search of things to do in the area, both for tourists and locals. This will give you a better feel of the area and help you learn more about the hotspots of your new city.
Find Your Favorite Spots
As you're exploring your new city, be on the lookout for new go-to spots. Test out some coffee shops, local restaurants, and essentials like pharmacies or hairdressers. Knowing where to go for your immediate needs will begin to make the city feel more like home.
Take Care of Medical Needs
Don't wait until you get sick to establish your primary care physician in your new city. After you get settled in, search around for someone who fits with your insurance and your specific needs. The same goes for other medical needs like a dentist, eye doctor, psychologist, etc. If possible, ask around to see if anyone can refer you to someone with whom they've had a good experience.
Familiarize Yourself with Local Transportation
One of the trickiest parts of moving to a new place is having to learn the ins and outs of their transportation systems. The best way to learn is by using it consistently to get a handle on the different routes. If possible, bring someone familiar with the transportation system for the first few rides to have them walk you through it. Another option would be to do research online before using the system or looking into any apps the city may offer for transportation. Being able to navigate with confidence will allow you to get to know your city faster and make it feel more like home.
Join a Group (Or Several)
Making friends in a new city is the fastest way to make it feel like home. Joining a group of like-minded people is an easy way to make friends in a new place. If you have any hobbies or interests, check out Meetup and see if there are any groups in your area that align with them. Join as many groups as possible to fill your time and expose yourself to new people.
Avoid Going Home
If you live close to your old home, it might be tempting to go home on the weekends when you first move to your new city. It's appealing when you are somewhere so unfamiliar to want to go back to things that are comfortable Try to fight the urge to go home in the first few months. Weekends are the best time to get out and explore your new home, and if you keep leaving, it will take a lot longer to settle in.
Look for Neighborhood Listservs
When it comes to learning about your neighborhood, locals are the best way to get information. Join your neighborhood group on NextDoor and see if there are any community groups on Facebook as well. These groups will keep you up to date on anything going on in your area and are a great resource for questions. You can get to know the people who live in your neighborhood. Plus, you can ask for recommendations for things like moving companies, local restaurants, service providers, etc.
Reach Out to Friends and Family
While we don't recommend going home, you should still keep in touch with your support system. Moving to an unfamiliar place can feel very isolating. Staying in contact with friends from your old home can make the transition a lot easier.
Give Yourself Time
Lastly, give yourself time to settle in. Don't get frustrated if you are a few months into your new living situation and still not acclimated. Truthfully, it is going to take around a year for your new space to fully feel like home. That doesn't mean the first year needs to be rough, though. Approach all challenges and experiences with positivity. Before you know it, you'll feel like a local and be surrounded by new friends and memories in a place you can now call home.
We hope these tips for how to settle into a new city help you embrace your new home. It's important to remember that everyone experiences the shift to a new place differently. Don't feel discouraged if it takes you a little longer to feel at home. For more tips on moving, sign up for our once-monthly blog newsletter.